Thai yoga massage - advanced course
Samos, Greece - September 2018
Hello lovely bunch of people, below a collection of pictures, tips and most importantly the videos from Kira's classes. Kira you are an amazing teacher and inspire us all - the love you have for TYM is contagious.. and we love leg-lines!
**** Please respect that all the recordings should only be used by Kira's students and are not to be shared ****
Mina, your yoga classes were beautiful in their simplicity yet challenging and deep, and you are such an inspiration for all us yogis. Mina's email is yogini.tango@gmail.com
Guillermo, the passion of your musicality was shining through when we did the singing circle, I hope to one day join you all for 'the second week' in Samos. Click here for Guillermo's blog. At his website 's home page, at the bottom of News, you can subscribe to his Mailchimp newsletter : visit www.guillermo.co.uk
Mishka, Ana, Maya, Dave, Geoff and Bob you completed the wonderful experience for us all. Thank you so much!!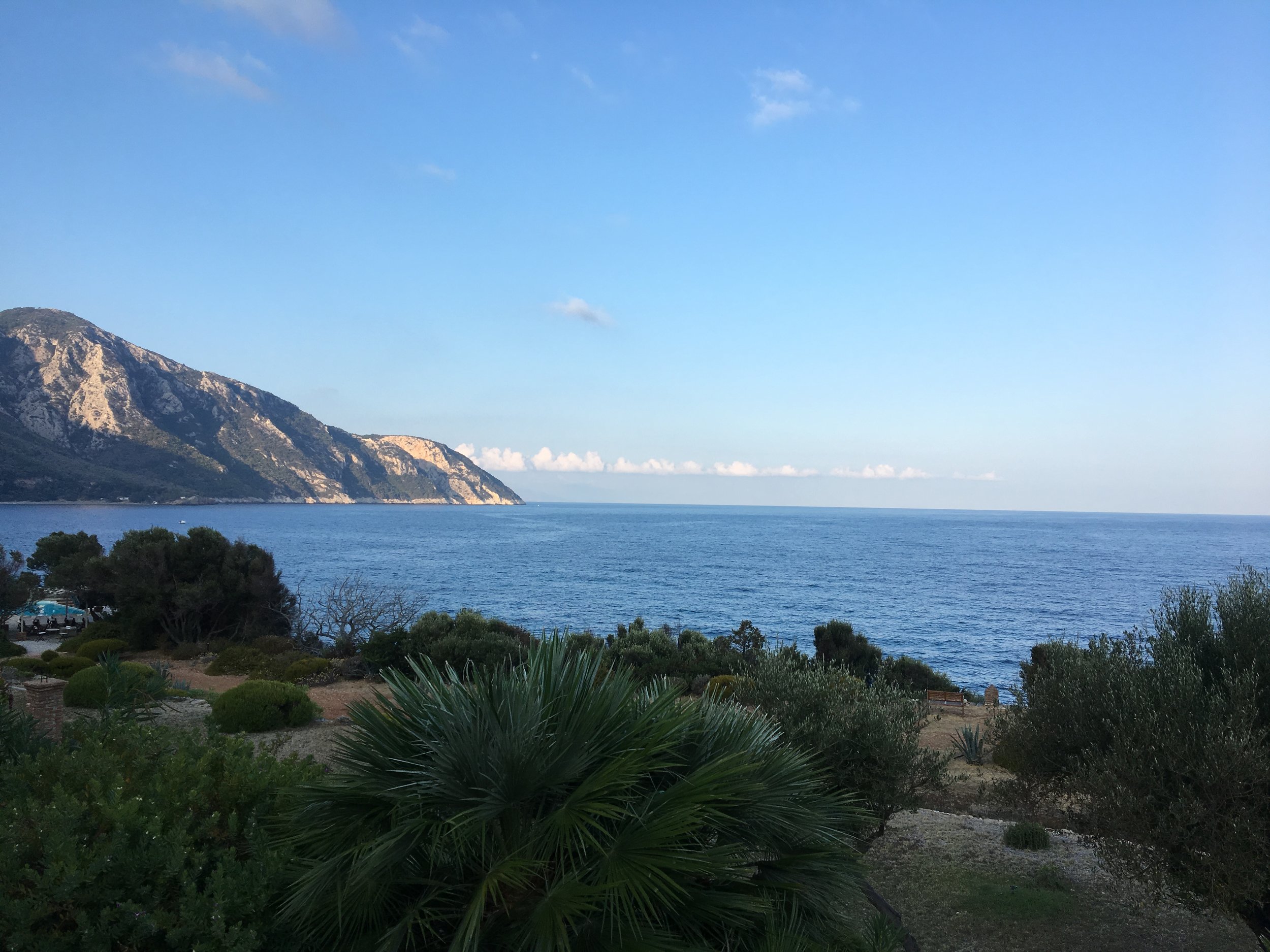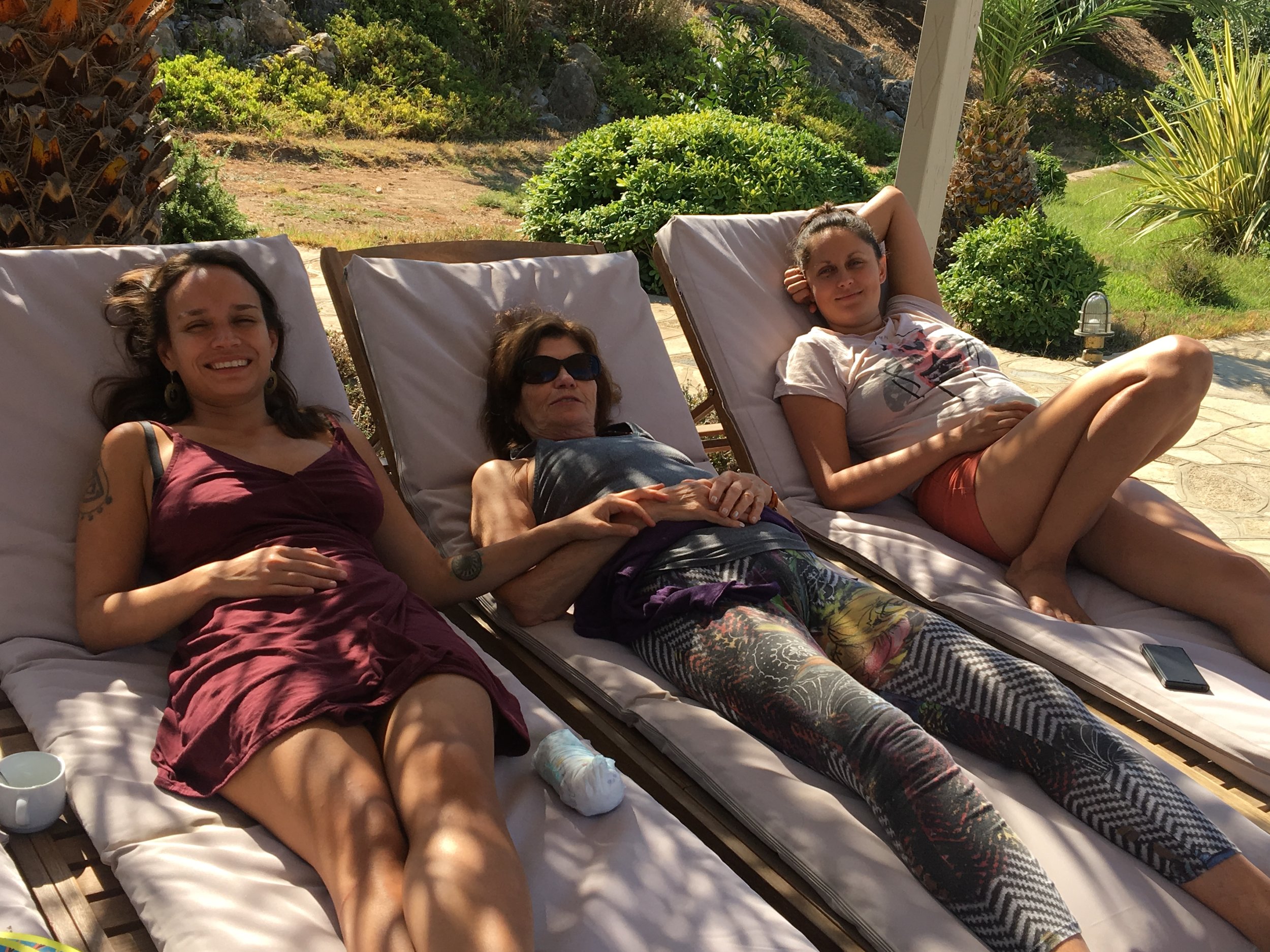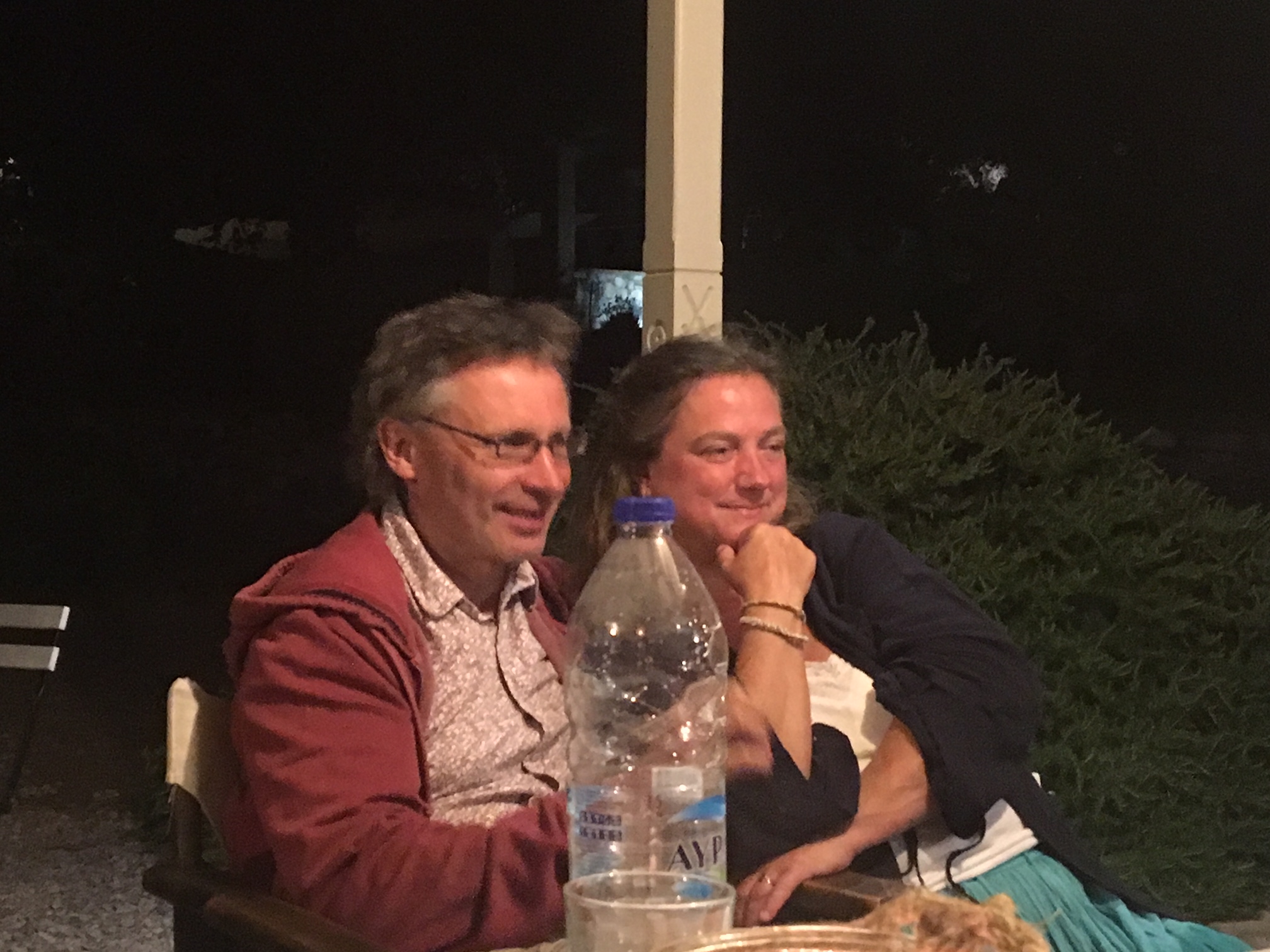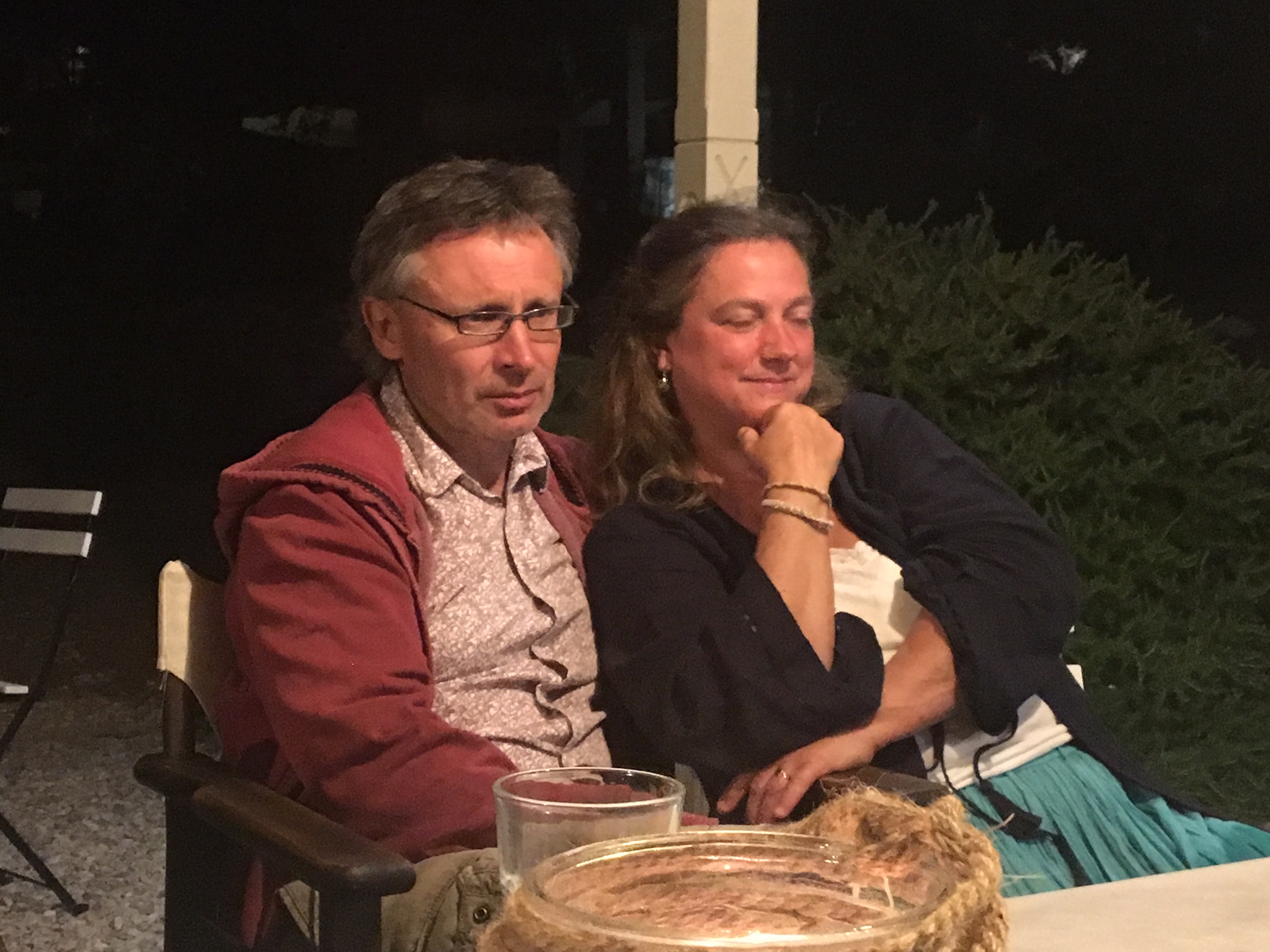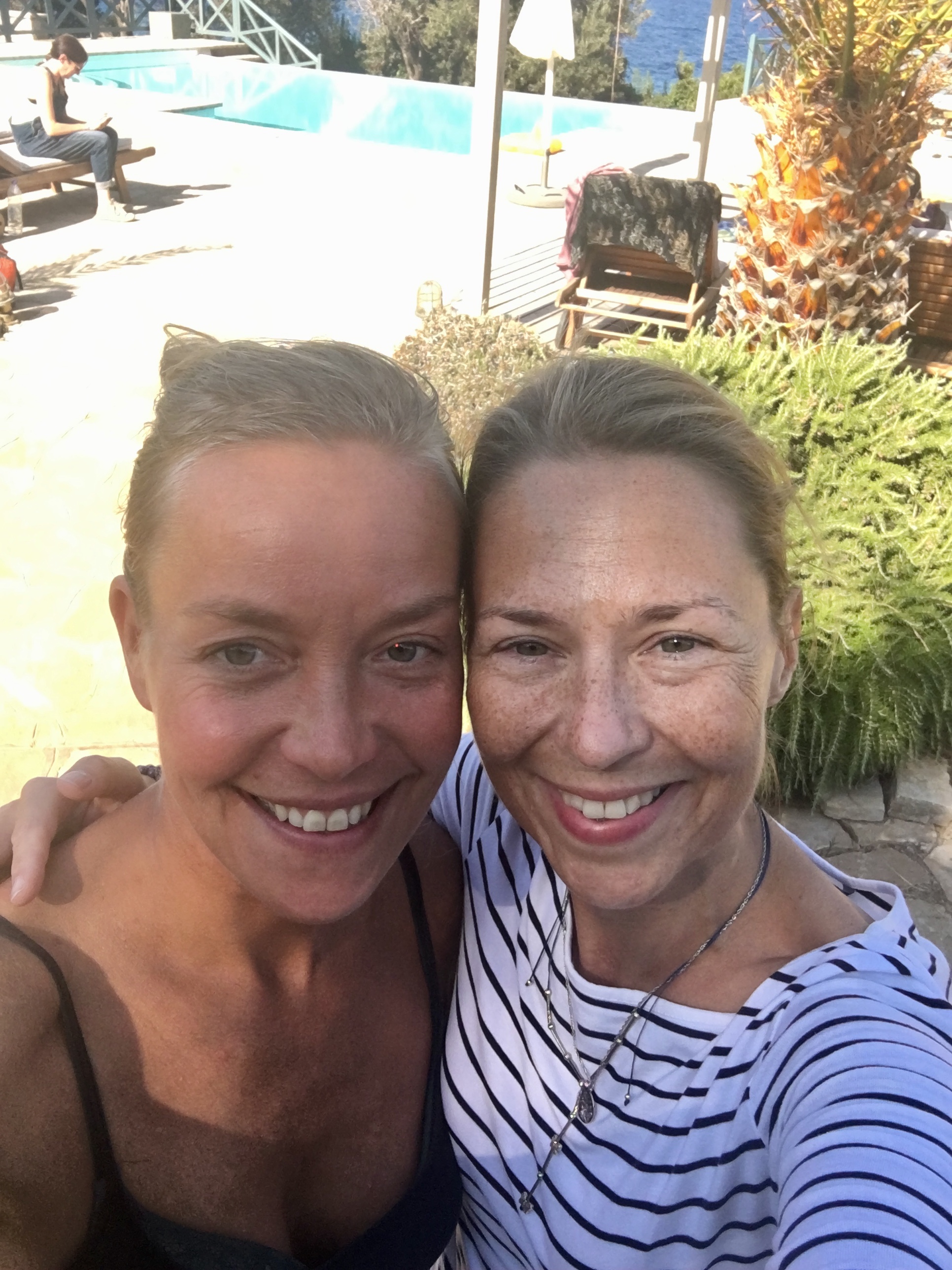 Feet
pages 1-4
palming the feet

thumbing extra points for internal organs

thumbing extra line for internal organs

thumbing points on sole of the foot

thumbing points on dorsum of foot

points on outside of foot
Leg lines
pages 5-7
double thumbing technique

thumb on thumb technique

with kick

using knee on 1st and 2nd outside lines

squatting using heels on 1st outside lines
Single leg stretches
pages 8-13
blood stop with foot

thumbing extra line for internal organs

blood stop to arms and legs

half lotus stretch + relaxing ankle stretch

opening the coconut on thigh

pulling thigh + thumbing back of thigh

the twisted twist + simple side position twist
Single leg stretches (cont'd)
pages 8- 18
recap above incl. Russian dance & tiger drinking water

knee in thigh

tea break from front and elbow groin

working 3rd lines lower and upper leg

working abdomen

washing machine

blood stop in tendon stretch and looking cool with push and pull
Single leg stretches (last part)
pages 18-22
stronger three way hip stretches

adding calf pressure

paddle boat

leg-pull

toes on buttock and pull foot

da-dum with knee

stronger calf-stretch squatting over thigh
Double leg stretches
pages 23-30
plough with straight arms and thumbing 3rd inside branch

double da-dum

rocking chair

pre-Spanish with knee and pull Ow

sit-ups

walking on thighs in double farang aid

Gareth's happy finish and Zoltan's wobble
Single leg and double leg stretch recap
pages 15-30
recap from Russian doll to Zoltan's wobble
Stomach, chest and arms
pages 31-36
working abdomen with foot

blood stop to abdomen

positions for working abdomen

thumbing between the ribs

extra 2 inside arm lines and elbow in shoulder point

blood stop arm with foot and working arm

pre-surrender working backlines and surrender
Side position part 1
pages 37-42
walking on the sole of the foot

thumbing the sole of the foot

stretching the ankle

Spanish inquisition

working the foot of the bent leg

clicking toes

leg lines
Side position part 2 (pregnancy)
pages 42-52
paddleboat leg stretch

thigh squeeze and leg stretch

working the abdomen

palming and thumbing the arm lines

back walking in side position

palming and thumbing the back lines

working the shoulder, neck and arm

heel in shoulder and angle wings
More side position (if not pregnant)
pages 55-59
blood stop side position

looking cool with push and pull

kidney stretches

lifting twist with knee on boomerang

lap stretches (4 variations)
November weekend at Kira's
Back of Body
pages 60-74
working feet and ankles

sit on feet and lift knees

calf press

back walking

working buttocks

back lines

working shoulders

heels on shoulders
Seated
pages 75-86
pressing shoulder point shead movement

elbow in points

opposite bow and arrow

shoulder stretch, neck rotation

working lines on the neck and head

stretching sides - working neck

arm pull

knees in kidneys surrender, aeroplane
Head to one side working 1st, 2nd and 3rd line
Kira's weird and wonderful wobbly thing and neck stretch
Overview of the Sen lines
Run through of Sen lines; started filming as Kira was talking through Sen Sumana
I loved reading the yoga stories for healthy living and have started the centipede… amazing!
If you would like to contact Mina her email is: yogini.tango@gmail.com
Mina sings; I recorded this on Tuesday evening so some of you missed this… apologies for the shoddy video work, lovely singing though!